Nantucket offers some of the finest beaches in the eastern United States, from the Coskata-Coatue Wildlife Refuge on it's northeastern shore to beautiful Madaket on it's western shore. Nantucket beaches have something for everyone, with protected beaches along the north shore to open ocean beaches along the south shore for those interested in catching a few waves.
Top North Shore Beaches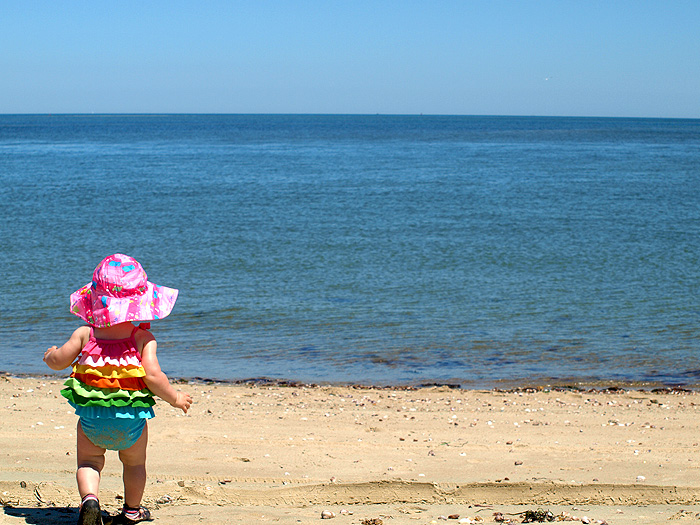 Brant Point Beach —Brant point offers one of the most photographed spots on the island with it's iconic lighthouse guarding the entrance to Nantucket harbor. Although technically a beach it's strong currents and heavy boat traffic make swimming unwise. However Brant Point beach is the perfect place to way goodbye to friends and family as the leave the island on the ferry.
Children's Beach —AKA harbor beach is easily accessed from downtown and is perfect for children and adults alike. In addition to it's calm waters the beach offers a park, playground, bandstand, lifeguard, restrooms, showers, food service, picnic tables.
Jetties Beach —Just a short walk, bike ride or shuttle bus trip from town , Jetties offers everything a family needs. It's calm and warm water is perfect for swimming and with amenities like volleyball nets, tennis courts, a skateboard park, and a playground it's easy to see why so many family folk to Jetties to spend the day.
Dionis Beach —For a more nature beach experience consider taking the 3 mile bike ride over to Dionis beach. It offers calm waters for swimming and plenty of sea shells along it's long beach and dunes.
Top South Shore Beaches
Surfside - One of the most popular beaches on Nantucket, very family friendly though the surf can get heavy at times. Located at the end of Surfside Road, a three-mile bike ride on paved path or take the NRTA Shuttle in season. Surfside beach offers plenty to keep the family busy - surfing, picnics, beach games, and surfcasting are just some of the fun activities. And although the steep hill between the beach and snack bar can be a workout, it's worth it.
Miacomet - At the end of Miacomet Road or South Shore Road. This beach can have Surf and rip currents so please take care. The beach is very long with lifeguard only in one area. This beach also does not offer any facilities. Families with young children may prefer Miacomet Pond.
Cisco - Four-mile bike ride to end of Hummock Pond Road. This beach offer some of the islands best surf however rip currents can be strong so be careful. Cisco beach is very popular with surfers and young adults. If you're interested in learning to surf check out Nantucket Island Surf School for information on rentals and lessons at Cisco beach.
Tom Nevers - Also called "Pebble Beach" is located at the end of Tom Nevers road. The surf at this beach can be heavy at times and the sand is very coarse. As a result this beach is rarely crowded.
Nobadeer - Also called "Brobadeer" this beach is very popular with college kids and is known for it's party scene. Located near the airport however parking is limited and beach can be difficult to access due to steep incline. The wide beach is good for picnics, beach games, surfing, and surfcasting.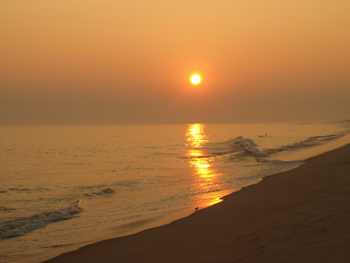 Top East Shore Beaches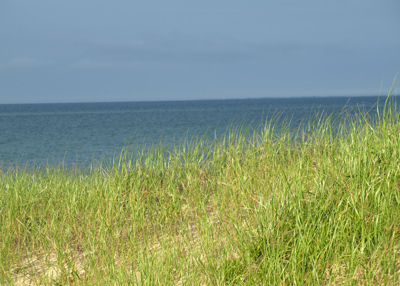 Great Point -Beach Permit and 4-wheel drive needed, be sure to deflate your tires. Seeing the Great Point Lighthouse alone is worth the trip but the beach delivers as well with a pristine experience complete with heavy surf and fine, soft sand. Not mention some of the islands best fishing.
Pocomo - Located half way between the harbor to head of the harbor. It's warm water and consistent wind make it a perfect spot for kite boarding, windsurfing and other water sports. Just west of the Head of the Harbor for plenty of parking. Excellent beach for small children, however parking and at times the bugs can be an issue.
Coskata/Coatue - A narrow strip of land with "points" - actually forms the harbor. This beach is best visited by kayak, but the trip is longer than it looks so be prepared to paddle. Once on dry land be mindful that this is a fragile ecosystem and must be treated accordingly. For more information visit the Coskata-Coatue Wildlife Refuge website.
Sconset - Siasconset Beach is wide beach located at the eastern most tip of the island and very popular for those staying in 'Sconset. Sconset offers vacationers and locals the perfect mix of accessibility, great food, historic sites and pristine beaches and bluffs. Sconset is just 8 miles from town and easily reached by car, NRTA Wave or the bicycle path.
Top West Shore Beaches
Madaket Beach - On the far Western end of the Island, Madeket beach is home to the island's strongest waves, which can cause dangerous rip tides. Madaket beach is a little off the beaten path and is a great spot for those looking to avoid crowds. Located at the western end of the island, it's the place to go if you're looking for an amazing sunset.