8 Chester Suite 6 & 7
Rental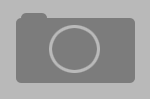 *Published rates do not include local & state taxes. Current state tax is 5.7% and current local tax is 6%. These taxes are both subject to change.
**Availability & rates are subject to change. Please contact Maury People Sotheby's International Realty to confirm.
5
If you would like to send this property to a friend that you think may be interested, please complete the form below. To send this property to multiple friends, enter each email separated by a comma in the 'Friends Email' field.
Fill out the form below to request more information.
Registered logged in users can send a request for multiple saved properties at once.
Bedrooms

2
Bathrooms

2
Sleeps

6
Area

Town
Property Id

55176
A/C

Central
---
Bedroom 1:

King

/ Floor 1
Bedroom 2:

2 Doubles

/ Floor 1
Baths w/ Shower & Tub:

2
Baths w/ Shower Only:

2
Beautiful two bedroom available year round. Walk to shops, restaurants, theatre and more, this newly renovated apartment is a 3 mile/six minute walk to Children's Beach and Brant Point. Private entrance, kitchenette, sleeps 7.
Bedding, towels, beach chairs and basic toiletries supplied. House was formerly know as The Centerboard Inn. 
2 bedroom suite tucked away on a private garden path.  En-suite king bedroom, kitchenette, and a 2 double bed with full bathroom suite.  All gorgeous linens, towels, and tasteful furnishings.
You may also be interested in